chrisjo
Please direct all questions to the casting agency email provided.
CASTING NOTICE: Commercial to be shot in greater Charleston WV region seeking actors for paid, non-speaking roles and background extras. Seeking Caucasian, African-American, and Hispanic females and males, ages 18-40 as well as children ages 5-11.
If interested in being considered, please immediately submit current photo of yourself (no later than Saturday morning, Oct. 1) to cjcasting@gmail.com and type "WV COMMERCIAL" in Subject Line. Anticipated filming dates are Oct. 11-13. Please direct ALL questions directly to the casting agency's email. No phone calls, please.
Shark Tank Audition Schedule
Attention budding entrepreneurs Shark Tank is traveling the country looking for those who want to pitch their ideas and business ventures for upcoming season.
So don your presentation and head on over to the Shark Tank auditions.
You can't succeed if you do not try.
Selected guests will be provided airfare to Los Angeles to tape the show. Check to see if they are coming to a city near you!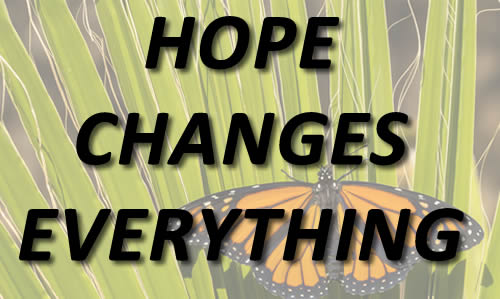 Hope: An optimistic attitude of mind based on an expectation of positive outcomes related to events and circumstances in one's life or the world at large.
Hope in a Day Player's Life!
In the entertainment business, uncertainty and hopelessness is the elephant in the room. Hopelessness and despair are a daily battle for everyone of us actors. And for an Extra or a Day-Player… this can be extremely tough. There is nothing more difficult than to be treated as a "Less-Than" on a set. To be divided into groups (Extra's and Featured) as soon as you hit the set can sometimes be demoralizing. Until I joined SAG and AFTRA because I got lucky enough to get a role that enabled me to join, I had to endure this treatment for years. But I loved just being on a film set…watching the actors and crew work to get the shot in the can. Standing in the background afforded me the opportunity to watch and learn, and I loved every second of it. But when you are an actor/actress, you have to be able to look forward to the day that you can actually "speak lines" on the set. If that is not a possibility, then you have to ask yourself…"Is this what I want to do for the next 20 years?" It's an important question. One that each of us must ask at some point in our acting careers. I include myself, because I am also an actor trying to make it here in L.A. and I still ask myself this question periodically.
There are so many opportunities here that your life can change tomorrow. Tomorrow! And I have seen it.
My next-door neighbor, who I have known for 15 years, is in his 50's and he just landed his first regular role on a TV show last month. And his advice is… don't stop. Don't give up hope. Keep going and it will work out.
But he is the exception, not the rule. But the one thing that I have noticed is that he was always hopeful about his future. He was always working at his craft. And this dedication constantly brought jobs, in both TV and Commercials. Now he has a family and a house to keep up…so this was always his reality check. These were the very things that gave him hope and drive to continue in the face of overwhelming odds.
Professor Fred Luthans, management professor specializing in Organizational Behavior has an approach that he calls (POB) Positive Organizational Behavior. The goal of POB, which can work very well with actors/actresses is to:
Shift the emphasis away from what is wrong with people to what is right with people.
Focus on one's strengths, as opposed to beating yourself up due to perceived weaknesses or screw-ups.
Be interested and increase your resilience, as opposed to ones vulnerabilities.
Concern yourself with enhancing and growing one's wellness, prosperity and the good life, as opposed to going into the dark side.
Luthans and his colleagues have identified four qualities as the critical component in Positive Organizational Behavior.
Self efficacy:  having confidence to take on and put in the necessary effort to succeed at challenging tasks
Optimism: making a positive attribution and expectation about succeeding now and in the future
Hope: persevering toward goals and, when necessary, redirecting paths to goals in order to succeed
Resilience: when beset by problems and adversity, sustaining and bouncing back and even beyond to attain success.
As actors, we can very easily accomplish the third point: Finding different ways to achieve your goals. With cameras being so cheap, hell…you can even make a film on your cell phone or iPad, you can literally side step the entire Hollywood madness and create your own films. This is what I have started to do, and it has been an amazing experience so far.
Making the leap to POB can have a remarkable impact on how we do business as actors. It pulls the intense focus away from under-performing, and it puts the attention instead on high performance… asking "how can we create more of this?"
Psychologists associate these four qualities with higher performance, commitment, and satisfaction. I think one of the most interesting and exciting things about these four qualities is that they are malleable and open to improvement when incorporated into ones life on a day-to-day basis.
How would this apply to actors? Well, I think that as actors, most of us were never taught these basic qualities. When, or even if, we went to college, we were more interested in stage combat, or vocal training, or how to delve into a character and make it real. Or just getting on stage and acting in front of an audience. But for me, the good news here is that if these qualities are "open to improvement" then we can learn these and get better at them with practice.
Instead of drifting into alcohol or drugs or any other thing we use to mask our disappointment and pain of my rejection or unemployment… I am going to surround myself with friends and family. Or I am going to make my own film. Or write my own script. Or join an acting class to constantly hone my craft for when that day does come.
There is an important distinction to be made here: It is the division between hope and wishing. Those that are hopeful are actively trying to find the best path of action to take while delving into the daily obstacles. However, research has shown that many of those who have "hope" are in reality only wishfully thinking and passively going through the motions, as if they are in denial about their actual circumstances.
So, How Long Does An Actor/Extra/Day Player Stay Hopeful?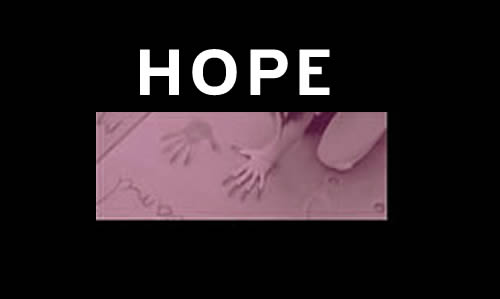 This is a very personal decision that every single one of us who aspire to be a working or successful actor must make some day. The only way to know if you're on course is to perform a reality check every five years. Or any time period that you feel comfortable making or deciding on. For me personally, I have been getting cast in TV and film 3-4 times per year. Is this enough for me?? Of Course Not!!! But I am not willing to decide to walk away quite yet. Because as I mentioned earlier – in this town, your life can change tomorrow!  So you must make a choice on how long you are willing to try. And as an extra, this decision can be even more painful and excruciating. How can you know when to leave when you've never been given your shot??? BUT…with some useful tips or some good progress, you can see if you're making any real progress. And by progress, I mean genuine evidence you're moving forward. That evidence can be in the form of:
You get representation from an established agent
You start getting cast in acting jobs…commercials, theater roles, TV and film
Callbacks on mainstream projects
You receive several rave reviews from known critics for your work
In other words, there has to be irrefutable proof that you have the skill and ability to achieve a long-term career as an actor. If none of those elements are present, you can try waiting another five years for the next reality check, but it would be a mistake to go further than that.
As for my next door neighbor, or a couple of well-known actors in their 50's that got their big breaks late in life – Richard Jenkins and Michael Emerson, please understand those guys were working actors known to the casting community before they made it big. And Louie C.K. from the show "LOUIE" was a respected comic who kept building on his accomplishments. If any of them did a reality check after five years, I'm sure they would've seen the kind of progress I'm talking about.
Charles Grodin, a wonderful actor best known to me for his fabulous performance in "Midnight Run" said it best: "Reach for it, but don't fall off the edge of the world. I wish you could all get what you want, but there's nothing as valuable as a useful happy life, and rumor has it there are some people who have achieved that who aren't actors."
"Hope is the thing with feathers that perches in the soul and sings the tune without the words and never stops at all."– Emily Dickinson (1830 – 1886)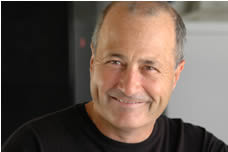 About The Author:
John Montana is an actor living with his wife in L.A. and has begun to make short films. His most recent film, "Hungry" has been accepted into 24 film festivals all over the world. Check out his short films at No Title Production Films.
Greater Cleveland Film Commission
October 2015
Contact: Ivan Schwarz
Phone: 216.623.3910
E-mail: info@clevelandfilm.com
FOR IMMEDIATE RELEASE
GCFC TO HOLD EXCLUSIVE FUNDRAISER SCREENING OF "STAR WARS EPISODE VII: THE FORCE AWAKENS"
CLEVELAND, OH – (October 9, 2015) – Please join the Greater Cleveland Film Commission (GCFC) for an exclusive first public screening of "Star Wars Episode VII: The Force Awakens" on Thursday, December 17, 2015 at 7:00pm at Cinemark At Valley View. Tickets go on sale at noon today, October 9, 2015, for purchase through GCFC's fundraising website, the link for which can be found at www.clevelandfilm.com/events.
A donation of $50 secures general admission to the exclusive screening on a first come, first seated basis, while a $100 donation ensures the attendee a seat in our VIP section and one of the best seats in the house. All attendees will receive:
• a commemorative ticket,
• an exclusive T-shirt designed by GCFC just for this event and
• the opportunity to win amazing prizes, like an official Force FX lightsaber in the style of the one used by mysterious newcomer Kylo Ren, or an app-enabled, fully functional BB-8 droid.
GCFC is working with its partners on even more great surprises for attendees to ensure that this is the only way to experience the newest chapter of the "Star Wars" saga.
"'Star Wars' is a cultural touchstone that resonates with people across a multitude of generations and backgrounds," said GCFC President Ivan Schwarz. "These movies have inspired so many to pursue their dreams of working in the entertainment industry, and we work every day to grow Northeast Ohio's media production industry so that they can pursue those dreams right here, in the city that they love. We hope that this special event will serve as thanks for the community's continued support of our efforts."
All proceeds will go to the Greater Cleveland Film Commission to support its mission and vision for Northeast Ohio's media production industry.
MISSION
Promote the increase of media production in Northeast Ohio using effective strategies for attraction and workforce development including building an artistic infrastructure through film.
VISION
Achieve increased economic development in Northeast Ohio by using the artistic and culturally enriching activities of film and other media production to strengthen the workforce, support the media production industry and attract media production to the region.
FOR IMMEDIATE RELEASE
"THE BYE BYE MAN" TO FILM IN CLEVELAND
CLEVELAND, OH – (September 24, 2015) – The Greater Cleveland Film Commission is happy to announce that the film "The Bye Bye Man" has arrived in Cleveland to prep for filming in November.
Ivan Schwarz, President of the Greater Cleveland Film Commission said, "The Greater Cleveland Film Commission is excited that another film has decided to film here and help us continue with our mission to build a year round industry in Cleveland and Northeast, Ohio.  So far we have created 1,729 full time equivalent jobs, have had an economic impact of $400 million and a return on investment of $2.01."
The supernatural thriller's director is Stacy Title ("Snoop Dogg's Hood Of Horror," "Let The Devil Wear Black," "The Last Supper"), and was written by Jonathan Penner ("Let The Devil Wear Black") from a short story by Robert Damon Schneck, "The Bridge To Body Island", which recounts a series of terrifying events experienced by three Wisconsin college students in the 1990s.
Trevor Macy of Intrepid Pictures ("The Strangers," "Safe House," "Oculus") is producing along with Jeffrey Soros and Simon Horsman of The Los Angeles Media Fund ("The Disappointments Room"), and executive producer Seth William Meier ("Cooties," "The Briefcase").
The film stars Doug Jones ("Hellboy," "Pan's Labyrinth"), Douglas Smith ("Vinyl," "Terminator: Genisys," "Ouija"), Cressida Bonas ("Dr. Thorne," "Tulip Fever") and Lucien Laviscount ("Scream Queens," "Coco").
Employment inquiries may be sent to thebyebyeman@gmail.com.
Hi everyone! My name's Gretchen and I'm a 14-year-old actress. I recently landed my first film role!!!! i will be playing the part of 11-year-old Greta in the upcoming short film The Santa Monica Stickup!

Give a big booking WOW to the Humphrey triplets, they received an inquiry for a television commercial shoot.The project pays almost $5000.00 plus travel expenses!!!
It will being airing on January 15th, Tuesday on NBC at 10:00pm. (right after the biggest loser).

The Law N' Order, SVU show to be aired is called "Unorthodox". Nick hopefully will have his picture in a YEARBOOK or a MUG SHOT to be picked out from and also WALKING in the background. They are going through the metal detectors coming into school. When you see a black lady that's a security guard checking the kids for weapons, he will be in the background walking pass school lockers. There's really a scruffy kid with frizzy hair, blonde  (sorry Chad) that's says something like "freedom  of speech", that's the part of background for Nick.
Watch closely. There's a boy who is shot in the butt. Nick has on a dark blue sweat jacket and a light blue & gray book bag that is on his back.. It will most likely be quick, so I'm giving you all heads up on what to look for. I hope you all get to see it. Nick is proud, and so are we. Have a great day and will talk to you all soon…
Lori and gang!!! Don't forget to write down on your calendar for Jan. 15th at 10pm on NBC!!!
xoxoxo

Hi Chris,
I wanted to thank you for your wonderful website.
The boys have again received another job from your website "Mental Scars"
with more in the works!I guess you could say "We have connections"  with extrasformoives!
Thank you again,
Crystal…
Got a notification today that newer member Miles was requested as a result of his web page on EFM to audition for a photography one or two day shoot in mid May for an ESPN project.That is super, let us know how the project turns out. Be sure to ask to see if you can get some of the pictures for your portfolio.
Hi Chris,
I wanted to thank you for giving me the referral. I got booked the job. Feel free to keep me up.
The show is called Designing Spaces and my segment will air on March 21 on TLC and 22 WE. Or something like that.
Thank you! Thank You! Thank You!
XoXo, JJ

ExtrasForMovies.com is getting a facelift!

Welcome to our new web site with even more options than ever with lots of free benefits. Since 2009 Extras For Movies has been connecting talent and production resources worldwide.
Our new web site now provides a production resource directory, new talent profiles and updated open call notice section.
Production resources: If you offer production services, list your business details and contact information in our production directory.
Actors, Models, Extras and Entertainers: If you are looking for work in the entertainment field, we offer a profile set up that includes your resume experience, details, contact info. and photos for display to casting personnel.
List your open calls and auditions: Seeking extras, actors, models and entertainers for your project? Extras for movies offers a database of hopefuls looking for opportunities. List your casting calls free on the site.
We are happy to present our new production listing directory and invite you to visit often as we grow.
Our database HandMeaLine.com will remain online with listings of talent until the new directory is transferred over.
Members with profiles need to register on the new web site to update their profiles. If you need any assistance, please contact the staff who will be happy to help you.
Brought to you by: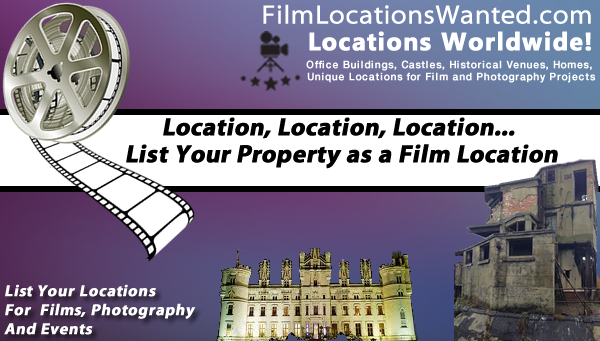 About FilmLocationsWanted.com: 
A film, photography and event  location rental resource for those seeking a venue for a project. Locations on the site are listed by owners worldwide who want to host production on their property.
We encourage listings worldwide, so you never know what you can find on the site.
To search location rental availability, simply log on to the web site and search by city, state category. If you are in a hurry, submit a quick inquiry form and we will take it from there to post on the site and contact our film community with your needs.
There are no fees, production and owner negotiate personally.
So check it out and review castles and mansions in Scotland to warehouses or historical landmarks in the U.S.