Film Production Directory Blog
Brought to you by: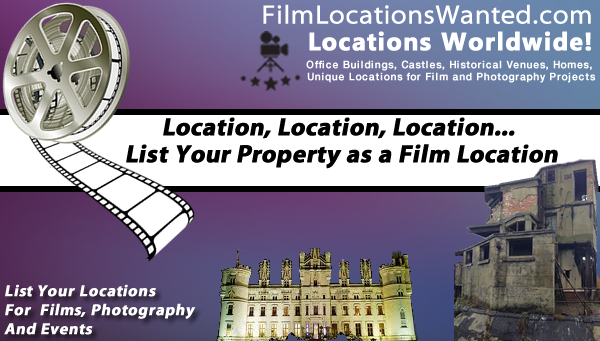 About FilmLocationsWanted.com: 
A film, photography and event  location rental resource for those seeking a venue for a project. Locations on the site are listed by owners worldwide who want to host production on their property.
We encourage listings worldwide, so you never know what you can find on the site.
To search location rental availability, simply log on to the web site and search by city, state category. If you are in a hurry, submit a quick inquiry form and we will take it from there to post on the site and contact our film community with your needs.
There are no fees, production and owner negotiate personally.
So check it out and review castles and mansions in Scotland to warehouses or historical landmarks in the U.S.